A Golf Course of Pastoral Beauty
Golf is a recreational activity that yields leisurely exercise on luscious greens whilst challenging the player's intellect and endurance. Over time the sport has shaped its own culture and etiquette. Created to intrigue both the physical and mental, Yung Han Golf Course invites you to experience the enchanting artistry and tradition of St. Andrews in the orient!
Founder of Yung Han Golf Course Mr. Chu Yung-Han in his globetrotting of celebrated golf courses came to admire the cultural heritage of the sport that their Taiwan counterparts lacked, thus arose the passion that incubated Yung Han Golf Club: a golf course of cultural milieu.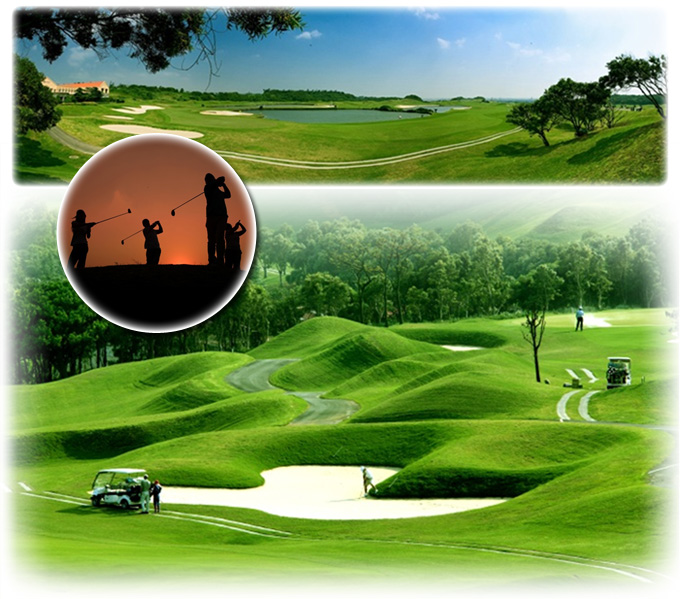 Captivated by the primeval design of St. Andrews Old Course in Scotland, the founder of Yung Han Golf Club set out to mirror the ambiance of the course on the Scottish coast that challenged the local hackneyed design approach. Yung Han Golf Course cleverly altered the original hill terrain into a capriciously challenging St. Andrews of the East.
Bathed in perennially classic air, the Scottish coast unfurls spacious views. The magnificent landscape once witnessed the gallantry of warriors and housed the intrigue of royal courts. These lush highlands and tortuous coastlines have nurtured a long fascinating history that inspired the creation of Yung Han Course to embody classic beauty and modern innovation. The chase of the little white ball on such a course champions the spirit of Scotland.